Want a beautiful new landscape...
NOW?
Wish you could get that "finished' look right away? Full, lush plants that give instant curb appeal?

Now you can!
Learn the secrets - in my newest ebook!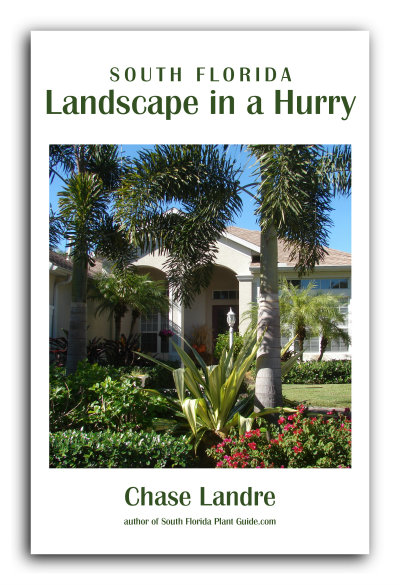 Landscape in a Hurry
A Guide to South Florida's fastest growing plants - and how to use them for instant curb appeal!

---
---
Is instant curb appeal possible?

Yes - and you can achieve it!

New landscaping often looks skimpy with small plants and too many empty spaces...and seems to take forever to grow into something beautiful. Landscape in a Hurry will show you how to avoid this sad, scrawny, too-new appearance.

The trick is to know
which plants grow quickly

what size to buy for key spots in your landscape
how to create landscaping "illusions" - techniques to planting so things look more filled in than they actually are
AND deciding which way is best for you - hiring a landscaper or doing it yourself - or even some of both!

---
We live in a 'right now' kind of world.
And most of us who want new landscaping want that finished look now. Full lush shrubs, spectacular palms, showy accent plants. Lots of color and wow factor.
Don't want to wait for new landscaping to fill in?
---
Why wait if you don't have to?

Have you been thinking of re-designing your landscaping - but don't want that "starting over" look?
Did you buy a new house with "builder-quality" landscaping you want to do over?
Or is yours an older home with a tired landscape?

---
What's in the ebook?

Plus...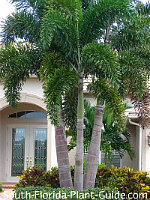 What landscapers charge vs. DIY costs



...and more!

---
We live in a "NOW" society. So why should our landscaping endeavors be any different?
---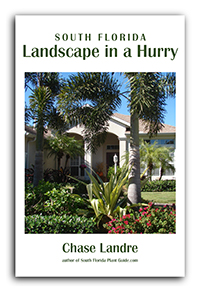 ---
Landscape in a Hurry
Your guide to creating
curb appeal now!

---
Special introductory price
Now only
$5.79
**PLEASE NOTE: This ebook is in pdf format and may not display perfectly on all devices.
It is easy to purchase and download. Your order will be placed through E-Junkie, a secure authorized billing agent that works in conjunction with PayPal.
Even if you don't have a PayPal account, PayPal will accept your credit card. They will validate your credit card, and upon successful payment you will receive an email from E-junkie with a link/place to click to download your ebook.