Your Monthly Grow-zine

February 2019

Things to do in the garden this month...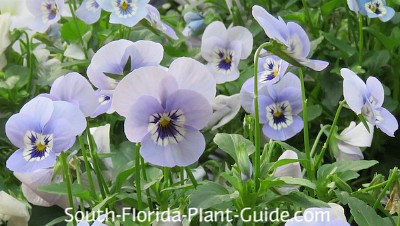 It's not too late to plant winter annuals. We still have some cool weather to look forward to and annuals like the violas pictured love the coolest weather of the year here in South Florida.

Wait to cut things back! Have bare or leggy plants? Don't do any hard pruning until after March 15th. If we have a late cold snap, heavily pruned plants could be hurt.

Water once a week - if there's been no rain.

Look for insect damage - take bagged cuttings to your local nursery for diagnosis and treatment options.

---
---
---
Giant Windowpane Palm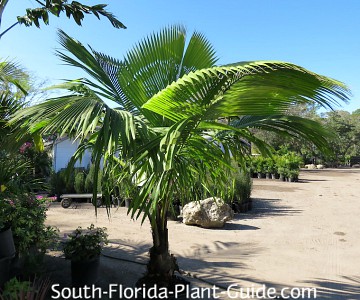 Recently I discovered this palm at a nursery and promptly fell in love. Of course I had to find out all about it!
Beccariophoenix fenestralis looks like a Coconut Palm with super long weepy fronds that can reach 15 feet long.

The one pictured here is in a 15-gallon pot and the nursery owner said he's been growing it for at least 8 or 9 years. That's a slow grower!

This palm makes a good substitute for Coconut Palm since it's more cold tolerant, doing fine anywhere in South Florida. It can grow to 40 feet - eventually, since it's so slow - and prefers part sun to part shade when young. Give it regular waterings.

The word fenestralis in the name is Latin for "windows," and you can see the windows - or openings - in young fronds like the one pictured. Hence the common name Giant Windowpane Palm.

There is a "real" Windowpane Palm - Rheinhardtia gracilis - which looks nothing like the Giant, more similar to Lady Palm or a young Fishtail Palm.

This won't be a stock item at your local plant nursery, so look for it at rare plant sales or find out if your nursery can order it (and make sure they're ordering the fenestralis variety).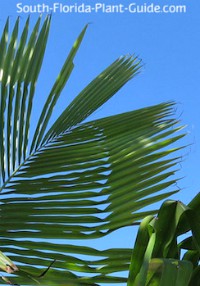 ---
Whose responsibility is it?
When limbs from a tree on your neighbor's yard overhang your yard, it's your responsibility - the neighbor with the overhang, not the one with the tree itself - to trim those branches.
You can cut back any branches to the property line but no further. And you can't go onto your neighbor's property, and you can't destroy the tree in the process of cutting it back.

That being said...

I once had a neighbor who complained my oak tree's leaves were landing in his plastic baby pool (!). He wanted me to pay to have overhanging branches cut back. When I said no, he said then he was going to rent a lift and do it himself.

I paid to have the branches cut. Why?

This guy was likely to: (a) kill the tree, (b) ruin my fence or nearby plants with branches, or (c) fall out of the lift and hurt himself - and then find a way to sue me!

Sometimes being a good neighbor is in your own best interests.

---
What's new at South-Florida-Plant-Guide.com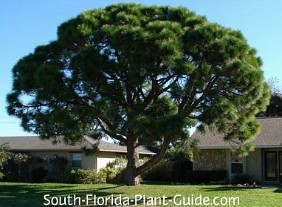 ---
I added a new photo to the Plant Page on Slash Pine.

This is a particularly nice specimen, with a lower branch widening the overall shape of the tree.

---
---
My latest ebooks are here!


"Best of the Grow-zines"


All the best info and ideas from past issues of our monthly newsletter - The Grow-zine!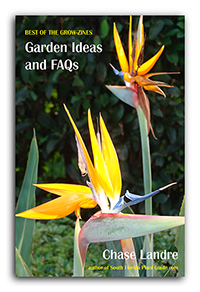 Garden Ideas & FAQs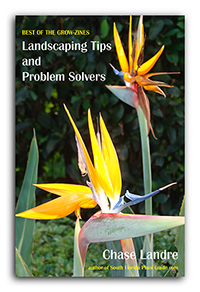 Landscaping Tips & Problem Solvers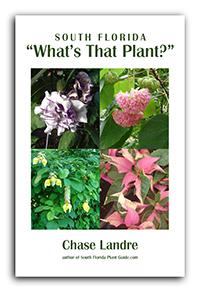 Buy both "Best Of" ebooks & get this one FREE!

---
---
Are you a Snowbird?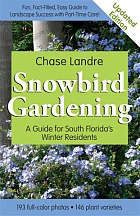 Want to know more about growing a beautiful landscape with only part-time care?
Check out the new, updated edition of my paperback book, Snowbird Gardening.

I've added more plants, more photos and up-to-date info for South Florida Snowbirds.
This new edition features 146 plant varieties - palms, shrubs, trees and flowers - with photos and information about each one.
---
Thanks for subscribing to the Grow-zine!

If you have any questions, comments or suggestions about what you'd like to see included in the Grow-zine - or the website - please let me know!
Chase Landre