Looking for a certain plant? Search this site:

Get instant curb appeal!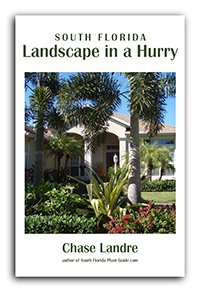 An ebook by
Chase Landre
author of
South-Florida-Plant-Guide.com

Learn how to get instant curb appeal with fast growing plants and landscaping techniques!

---
Getting rid of Spanish moss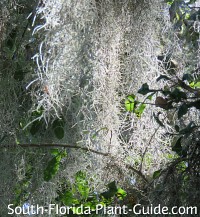 There are two ways to remove Spanish moss. The first? Climb up a ladder and remove by hand...not always a good choice, especially if the tree is a large live oak.

OR...you can spray it with neutral copper - but only during cold weather.

Spanish moss is at its weakest in winter so that's when neutral copper can be effective.

Mix 2 tablespoons per 1 gallon of water. Spray 3 to 4 times, 14 days apart.

The moss should die off and fall to the ground. You may not be able to reach all of it with spraying, but this series of applications should help eradicate a good deal of it.
Over a period of time more moss will likely land in your tree and you can do another spraying next winter.

Important! You MUST protect any nearby bromeliads or orchids, as they can be harmed by the copper spray, since they are also epiphytes like the moss.

---
Take a break!
The ultimate guide to low-maintenance plants
and landscaping!

An ebook by
Chase Landre
author of
South-Florida-Plant-Guide.com

---
Q&A Update
Last month I featured a visitor's request for ideas for a fast-growing shade tree for a horse pasture.
Another web visitor advised me that my suggestion of Slash Pine wasn't a good one!
She wrote:

"Telling someone to plant pine trees on a horse farm in Florida is not a good idea as the horses tend to stand under trees in the heat and rainstorms.
"Pine trees attract lightening and could harm the horses as well. Better to plant an oak tree,it provides better shade and will last longer."

She's right! I should have recommended Live Oak - though it's not a fast grower. With its more broad-spreading canopy it would be a safer choice for horses.

---
---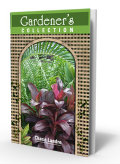 Take a crash course!

Ebooks on South Florida gardening!
---