Piccabeen Palm

Archontophoenix cunninghamiana

The moderately cold-hardy piccabeen palm is gaining well-deserved popularity for its easy-going nature and graceful beauty.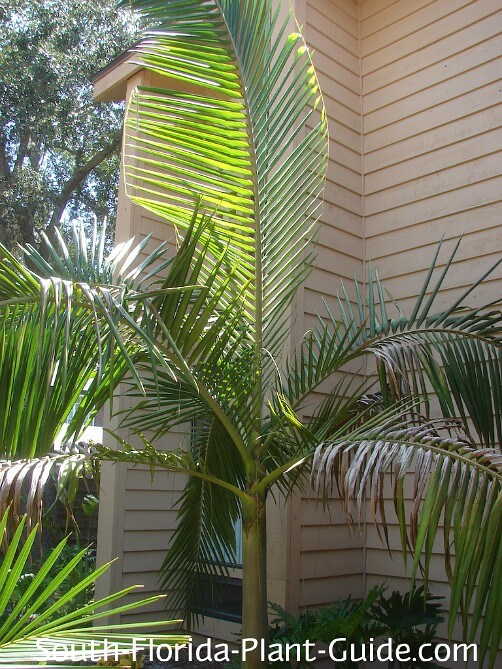 Ever since the winter of 2009-2010 wiped out many favorite palms that couldn't handle the record temps of that year, homeowners scurrying to replace their lost palms with more cold-tolerant varieties began discovering the piccabeen.
And the self-cleaning piccabeen is the perfect choice.
It features long, sweeping palm fronds similar to a coconut palm atop a smooth, gray trunk and parrot-green crownshaft reminiscent of the adonidia ("Christmas Palm").
Charmingly awkward when young because of the lengthy fronds, this solitary palm evolves into a stately single- or multi-trunk specimen that enhances most home landscapes.
Plant specs

Piccabeen palms grow in full sun to part shade, reaching about 30 feet in height with a moderate growth rate.
They're moderately cold-tolerant - fine anywhere in Zone 10 and in warmer areas of Zone 9B (those bordering 10A).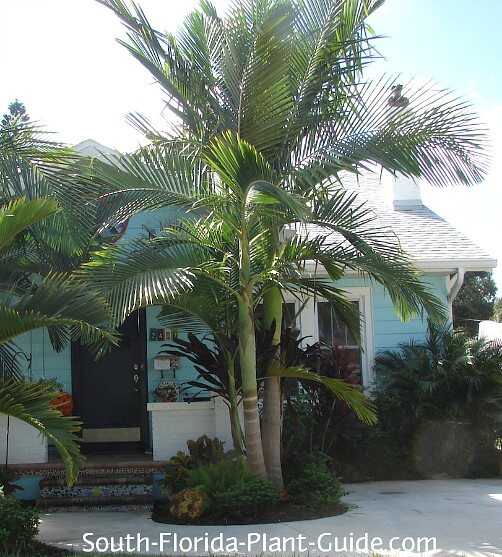 Plant care

Add peat humus or topsoil to the hole when planting. Fertilize three times a year - spring, summer and fall.
The piccabeen is self-cleaning so you'll never have to trim off browned fronds.
Although it's considered moderately drought-tolerant once established, a piccabeen will thrive with regular watering.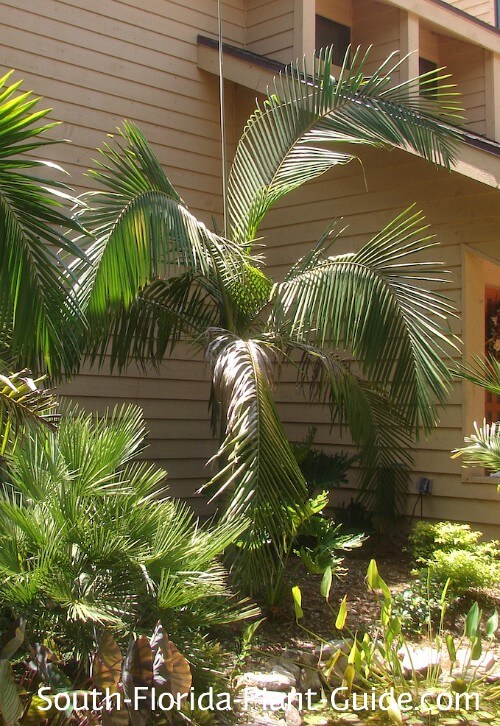 Plant spacing

Plant far enough from the house that the 8 to 10 foot long fronds aren't damaged by touching the walls - at least 5 to 6 feet away.
If you're planting along a fence or structure where the head of the palm clears the structure, you can space the palm as close as 3 feet out.
If the palm you buy already has some height, you can plant near the edge of a walk or drive, as close as 3 or 4 feet if the long fronds allow room to get by or under them.
Containers are fine for the piccabeen.
---
Landscape uses for piccabeen palm

accent for the corner of the house
anchoring a tropical garden bed
in pairs flanking the entrance to a drive
in rows along a fence or property line
center planting for a circular driveway
single specimen for the yard (most appealing with two or three trunks)
in a large container for pool cage or patio
---
Other palms you might like: Foxtail Palm, Adonidia Palm
---