Arikury Palm

Syagrus schizophylla

Pretty as a picture, the arikury palm is a perfect small accent palm for tight spaces.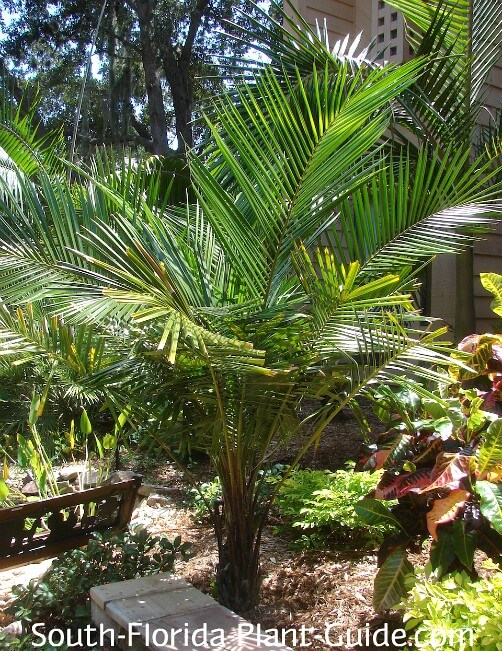 The arikury is one Florida palm tree that can be tucked comfortably into a spot by the entry for a tropical welcome.
Its fronds are long for such a short palm - about 4 to 6 feet in length - but because they grow in an upright fashion they rarely extend out more than 3 feet.
One of the most unique things about this palm is its trunk.
Leaf bases or "boots" left a bit long on the trunk form a spiral pattern for a distinctively different look from most other palm trees.
There's no crown shaft, just spiky leaf bases (hence the common name "Parrot Beak Palm") leading up to a dozen or so full, deep green fronds.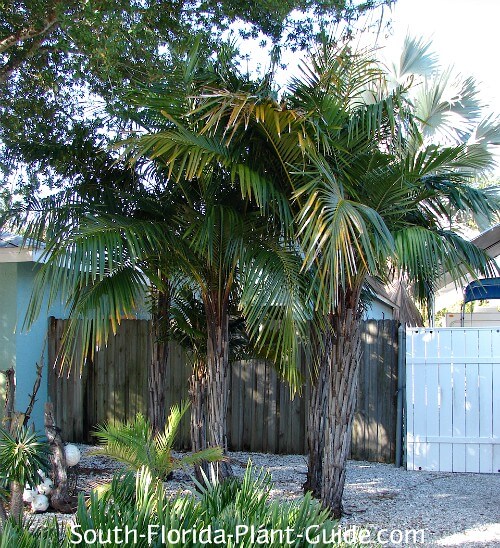 Looking like a small tree, an arikury makes an ideal stand-alone specimen or grouped planting for small yards.
It's also high on the list for palm collectors...as a container palm or an unusual addition to a small tropical garden.
Plant specs

This exotic palm grows slowly to an ultimate height of about 10 feet tall.
It's cold hardy to Zone 9B, and grows in sun or shade, though it seems to look its best in partial shade.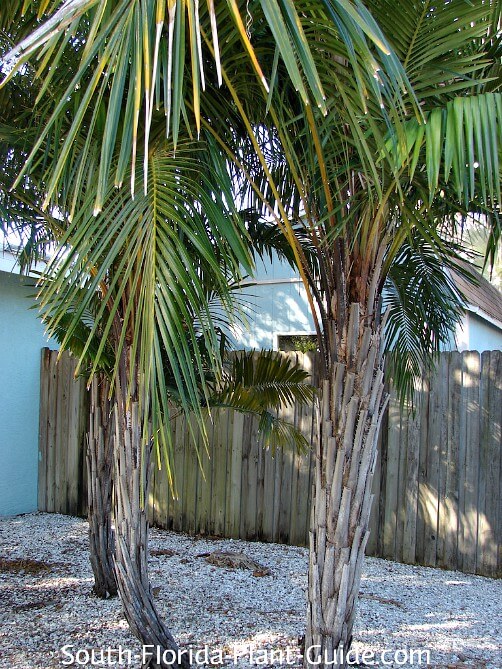 Plant care

Like many slow-growers, arikury palms are low-maintenance plants.
Though not considered self-cleaning, the arikury rarely requires trimming of spent fronds.
When you DO trim off a frond, leave about 3 inches of stalk to keep the spiky look of the trunk.
Leave the dying frond until it's at least 3/4 browned before you remove it.
Plant with organic peat moss or top soil in the hole. Apply palm fertilizer with micronutrients at least once per season in spring, summer and autumn.
These palms don't like sitting in a wet area, but they do need regular watering - twice a week in warm weather when we've had no rainfall.
Plant spacing

For planting in a row, space the palms about 5 to 6 feet apart. When planting next to the house or fence, place it approximately 3 to 4 feet out.
An arikury makes a great palm for a container or planter box.
---
Landscape uses for arikury palm

in a pool cage planter (interior 12' or higher)
accent by the entry
in a row along a walkway or garden path
as an understory plant for taller palms or trees
in containers for pool cage or patio
in an architectural alcove
specimen plant for smaller gardens
---
Other palms you might like: Bottle Palm, Pygmy Date Palm
---
---