Your Monthly Grow-zine

March 2019

Things to do in the garden this month...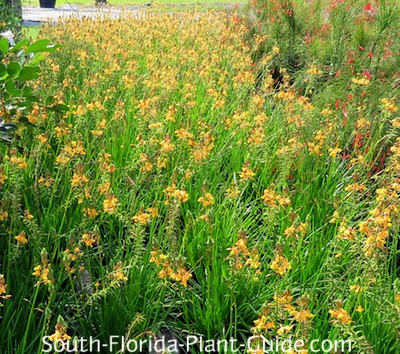 Plan your summer garden now! Visit your locally-owned nursery for ideas such as the easy-care bulbine pictured above, a great plant to attract butterflies.

Prune plants - AFTER March 15th. I know waiting till then sounds crazy after the warm weather we've had, but if we get a late surprise cold snap - and it has happened! - your plants may suffer. Old foliage helps to protect a plant from cold damage.

Fertilize - toward the end of March when temps should be more consistently warm to have the best effect.

Water once a week - if we've had no rain.

Look for insect damage - take bagged cuttings to your local nursery for diagnosis and treatment options.

---
---
A visitor asks...

"There is a very large queen palm in my back yard. I noticed the 'bark' falling off about 2 years ago. I thought it was when the lawn guy got too close. It is about 2' above the ground and it is getting bigger. The fronds are green and the palm looks good otherwise. What's going on - and what should I do? "

I consulted a botanist friend - here's what he said:

 "There is no solution to palm trunk erosion, just prevent sprinklers from hitting that area if possible.  It's cosmetic damage, as long as the erosion doesn't go to the inner cortex, which it shouldn't naturally unless there is another cause that deepens the wound."

So - no worries! Apparently your palm's trunk was slightly damaged and the area has grown over time. This is fairly common but nothing to really worry about, especially if you can keep the wound from getting wet from irrigation.

For more info, see this IFAS article about this issue - scroll down to "trunk erosion."
---
To toss...or not?
I sometimes talk to people who want to re-landscape an area, but there are "leftover" plants still there...some look good but are in the wrong place, or they're somewhat straggly and/or scattered here and there.
The homeowner wonders what to do - get rid of them and start fresh or try to work around them with the new design.

I say...Toss 'em! Unless they'll fit perfectly into a design, it's too confusing to try to work with some existing plants.

Save any you do like by digging them up to move to another part of the yard... OR plant in a container. Give this plant a trim  - you never get all the roots, and a big top with less roots puts too much stress on the plant - and make sure it gets some TLC.

---
Best foundation plants for roof run-off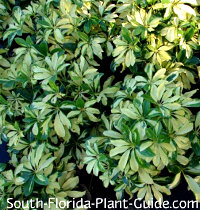 Variegated Arboricola
If you have an area where the rain pours off the roof, use arboricola.
The green variety works for foundations where you can use a larger plant, or use the variegated arboricola if you need shorter shrubs.
Arboricola's foliage is flexible and strong so it can withstand the beating of heavy downpours off the roof and never look damaged. It also takes all kinds of light - full sun to full shade - and it's a cold tolerant plant, good for any place in South Florida.

---
---
What's new at South-Florida-Plant-Guide.com

Who doesn't love hibiscus?

I couldn't resist adding a photo of one of my favorite hibiscus flowers 'Painted Lady' to the Plant Page on Hibiscus.

These blossoms look hot pink in some lights, soft pink in others...and they're always breathtaking.

---
---
My latest ebooks are here!


"Best of the Grow-zines"


All the best info and ideas from past issues of our monthly newsletter - The Grow-zine!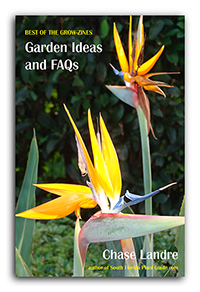 Garden Ideas & FAQs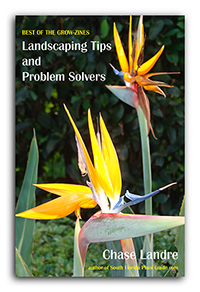 Landscaping Tips & Problem Solvers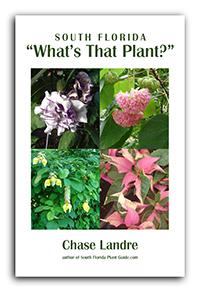 Buy both "Best Of" ebooks & get this one FREE!

---
---
Are you a Snowbird?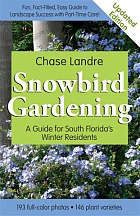 Want to know more about growing a beautiful landscape with only part-time care?
Check out the new, updated edition of my paperback book, Snowbird Gardening.

I've added more plants, more photos and up-to-date info for South Florida Snowbirds.
This new edition features 146 plant varieties - palms, shrubs, trees and flowers - with photos and information about each one.
---
Thanks for subscribing to the Grow-zine!

If you have any questions, comments or suggestions about what you'd like to see included in the Grow-zine - or the website - please let me know!
Chase Landre