Your Monthly Grow-zine

December 2019

Things to do in the garden this month...

Winter annual Geranium
Plant winter annuals! Visit your local nursery to see new colors and new varieties in stock.

Water once a week if there's been no rain.

Prepare for winter's cold snaps - see our page on Cold Protection.

---
LANDSCAPE DESIGN

A monochromatic color scheme is
anything but boring!

Monochromatic landscaping means using a single color...not what most of us think we want when designing our landscapes. But this design scheme creates a serenity to the landscape, a natural flow. Nothing is vying for attention.

Choosing one color as your favorite means you can use as many variations of that color as possible. If you love pink, you can go from deep rose to soft pastel pink. Yellow? Pale lemony yellow to dark gold. Deep purple to light lavender. Etc. Etc.
And the colors can extend to foliage as well as flowers...you can use the foliage color of plants such as Snowbush for pink, yellow Mammy Croton for yellow, Dwarf Oyster Plant for purple.

Textures become more important in a monochromatic scheme, because subtleties will stand out more. Try to vary the patterns and textures - larger leaves next to smaller leaves, weeping against upright growth, tiny flowers beside a plant with large blooms.

A monochromatic color scheme is a great choice for anyone who wants to re-landscape but has self-doubts about how it will all look in the end. The harmonious nature of using variations of one color can make it work beautifully.

---
Gift idea for the holidays

This year consider giving a small pot of a succulent plant to anyone on your list that might appreciate it - gardener or no. These plants are inexpensive, simple to care for and each has its own unique personality...like each of your friends and family members!

Lifesaver Cactus
---
Angelonia
Angelonia is a pretty little perennial with spiky flowers, giving it the look of lavender. This is not a low-maintenance plant, though - it can require regular deadheading (removing spent flowers) to keep it looking good.

But the work involved can be worth it...Angelonia makes a great garden addition with color choices of white, purple, lavender and pink. It blooms on and off all year.

Though some sources call it drought tolerant, Angelonia will be much happier with regular watering. It prefers full to partial sun in Zone 10, growing to 12" to 18" tall, depending on the variety.

---
---
What's new at South-Florida-Plant-Guide.com

On its Plant Page, I've added a photo of the bald cypress roots called "knees" that pop up from the ground when this beautiful tree is planted by water. The photo on the Plant Page is more detailed than this one, but I love the serenity of the picture above.

You may notice that the website is now larger overall. I'm updating and adjusting the layout to accommodate a different ad provider. I'll be working to rearrange things and enlarge many of the photos on the website over the next several weeks.

---
---
My latest ebooks are here!


"Best of the Grow-zines"


All the best info and ideas from past issues of our monthly newsletter - The Grow-zine!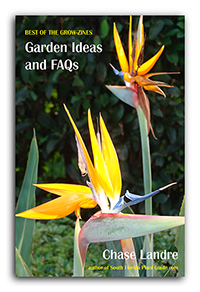 Garden Ideas & FAQs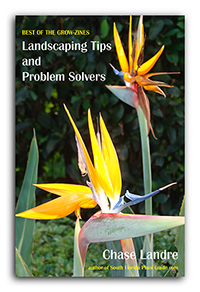 Landscaping Tips & Problem Solvers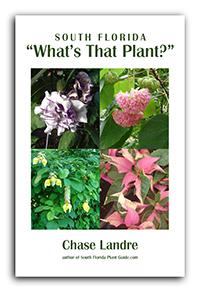 Buy both "Best Of" ebooks & get this one FREE!

---
---
Are you a Snowbird?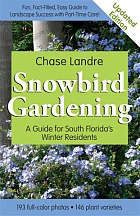 Want to know more about growing a beautiful landscape with only part-time care?
Check out the new, updated edition of my paperback book, Snowbird Gardening.

I've added more plants, more photos and up-to-date info for South Florida Snowbirds.
This new edition features 146 plant varieties - palms, shrubs, trees and flowers - with photos and information about each one.
---
Thanks for subscribing to the Grow-zine!

If you have any questions, comments or suggestions about what you'd like to see included in the Grow-zine - or the website - please let me know!
Merry Christmas!

Chase Landre
---