Your Monthly Grow-zine

February 2020

Things to do in the garden this month...

Petunias
It's not too late to plant winter annuals...especially things like viola, pansy and petunia which prefer cooler weather.

Enjoy late winter blooms such as Azaleas and the beautiful Tabebuia Ipe tree.

Wait to cut things back! We can get cold snaps this month that can hurt heavily pruned plants. Mid-March is the earliest to do any hard pruning.

Water once weekly if we've had no rain.

Check your plants for pests. If you see any damage, place cuttings in a sealed plastic bag and take to the local nursery for diagnosis and treatment advice.

---
Romantic plants for your Valentine

Instead of giving a gift of perfume or cologne for Valentine's Day, consider planting something with Nature's perfume - such as a Ylang Ylang tree.
The flowers, though not showy, are delightfully fragrant - and are one of the ingredients in Chanel No. 5 perfume.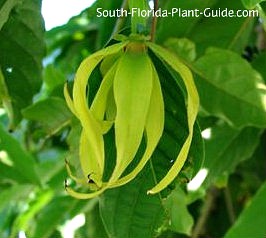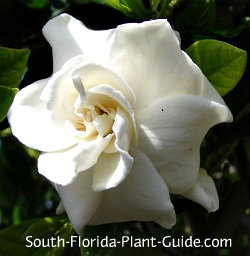 Everyone's favorite sweet-smelling flower, gardenia has that classic heady fragrance.

Usually bought as a shrub that will grow fairly large ('Miami Supreme'), it's sometimes available in tree-form or dwarf shrub varieties.

When Night-blooming Jasmine releases its fragrance after dark, it creates a romantic evening.
I recommend planting under a bedroom window or by a cozy private spot by a bench or porch.

---
What NOT to do

This entire yard is filled with frangipani - lovely in summer but in winter...?
Deciduous plants like this can blend into the rest of the greenery in our landscapes in winter, but too many of them look like everything in the yard is dead. Keep bare branched plants to a minimum.

---
---
What's new at South-Florida-Plant-Guide.com

I've added a new Plant Page on the drop-dead gorgeous Brazilian Red Cloak.

If you've never seen this plant, it's one that will have you doing a double-take, it's that spectacular - and it's easy to grow and flowers in winter!

I'm still working on enlarging most of the photos on the website to match the new larger version of the site. This is taking longer than I expected, but should be done soon.

I've received a few questions on what happened to the Search Box...I had to remove it for the new ad provider. But you can always use the Sitemap to find things.

---
---
My latest ebooks are here!


"Best of the Grow-zines"


All the best info and ideas from past issues of our monthly newsletter - The Grow-zine!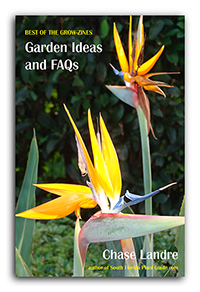 Garden Ideas & FAQs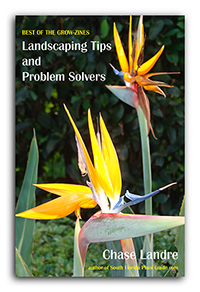 Landscaping Tips & Problem Solvers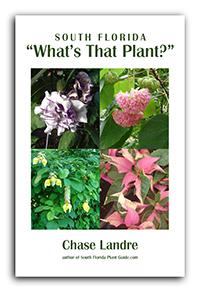 Buy both "Best Of" ebooks & get this one FREE!

---
---
Are you a Snowbird?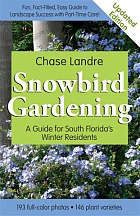 Want to know more about growing a beautiful landscape with only part-time care?
Check out the new, updated edition of my paperback book, Snowbird Gardening.

I've added more plants, more photos and up-to-date info for South Florida Snowbirds.
This new edition features 146 plant varieties - palms, shrubs, trees and flowers - with photos and information about each one.
---
Thanks for subscribing to the Grow-zine!

If you have any questions, comments or suggestions about what you'd like to see included in the Grow-zine - or the website - please let me know!
Chase Landre
---