Take a break!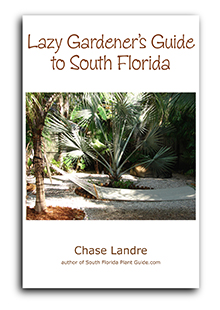 The ultimate guide to low-maintenance plants
and landscaping!

An ebook by
Chase Landre
author of
South-Florida-Plant-Guide.com

---
---
---
Get a greener thumb!
Want to learn more about South Florida planting, watering, fertilizing and dealing with weeds and pests?
See our Gardening How-To section for answers!
---
Roll out the red carpet!
This is the perfect time of year to use low-growing winter annuals - and for a way to make the color really pop, consider those with red flowers.
Since red and green are opposites on the color wheel, the combination of red with all the greenery in our gardens is especially striking.
Red-flowering annuals to consider this winter include Geranium, Sunpatiens, Salvia and Petunia.

If you'd prefer to use perennials, consider red-flowering varieties of Baby Sun Rose, Vinca, Pentas or Lantana.

---
---
Get instant curb appeal!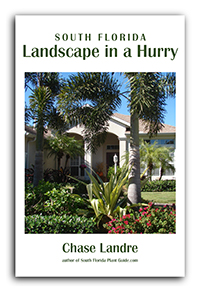 An ebook by
Chase Landre
author of
South-Florida-Plant-Guide.com

Learn how to get instant curb appeal with fast growing plants and landscaping techniques!

---
---
What to plant on the no-see-um side
Variegated Pittisporum
I often advise people not to plant anything on the side of the house or garage that no one sees...
...but sometimes it bothers us enough that we want to plant SOMETHING.

If that's you, consider Variegated Pittisporum for a sunny location. This easy-care shrub is ideal to dress up a plain wall, and because it's a slow to moderate grower, trimming can be kept to a minimum.
It's also salt-tolerant and cold hardy with attractive foliage.

If you need something for a shady area, though, Green Arboricola is a great choice.

Both of these plants will give a full, lush, landscaped look to a blank wall. Anything too small will look amateurish.

If you have windows or other architectural elements that require a smaller plant to grow beneath them, you can use a smaller shrub there - such as Green Island Ficus or Indian Hawthorne.

Take a crash course!


Ebooks on South Florida gardening!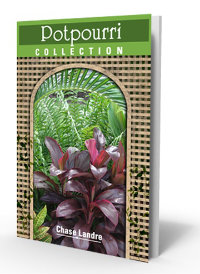 by Chase Landre, author of South-Florida-Plant-Guide.com