Take a break!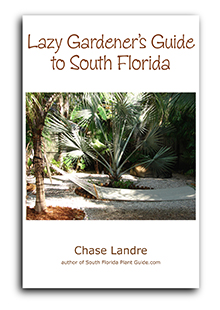 The ultimate guide to low-maintenance plants
and landscaping!

An ebook by
Chase Landre
author of
South-Florida-Plant-Guide.com

---
---
Polka-dot Plant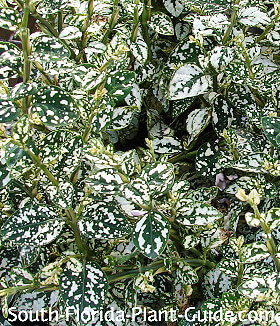 Hypoestes (Hypoestes phyllosta) AKA Polka-dot Plant is a pretty little thing, with mottled leaves in white or pink.

This perennial is a gem in the shade garden, happiest in full to dappled shade.

It only grows about 12" to 18" tall - perfect for front of the border. The sprawling habit means it can also be used as a groundcover, or draping from a hanging basket or windowbox.

Polka-dot Plant does flower in summer months, but the colorful leaves are its main attraction.

It's a fast grower, so you'll want to trim leggy shots to keep it full and lush.

Best in Zone 10, this can be a good container plant in Zone 9B...or plant it in-ground in a sheltered location.

Give it regular water and feed 3 times a year with controlled release fertilizer. In containers, you can use liquid fertilizer fairly often.

Finding Polka-dot Plant at nurseries is often hit-or-miss, but you can ask your nursery to order it. It's usually available in 4-1/2" pots.

---
---
Get a greener thumb!
Want to learn more about South Florida planting, watering, fertilizing and dealing with weeds and pests?
See our Gardening How-To section for answers!
---
Get instant curb appeal!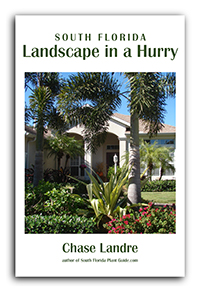 An ebook by
Chase Landre
author of
South-Florida-Plant-Guide.com

Learn how to get instant curb appeal with fast growing plants and landscaping techniques!

---
Take a crash course!


Ebooks on South Florida gardening!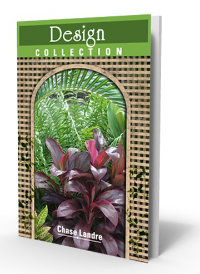 by Chase Landre, author of South-Florida-Plant-Guide.com