Your Monthly Grow-zine

January 2020

Things to do in the garden this month...

Imara Impatiens
Run - don't walk - to your locally owned plant nursery because...
IMPATIENS IS BACK! After being wiped out by downy mildew disease in the past few years, a new downy mildew resistant variety of classic Impatiens - called Imara Impatiens - is here!

This is great news for those of us who used to fill our gardens with these little annuals that flower their heads off in full sun (in winter) to full shade.

Water once a week if it hasn't rained.

Watch for pest damage. If you see some, take bagged cuttings to your local nursery for help in identifying the problem and treatment suggestions.

---
Red Shrimp Plant - butterflies love it!
Red Shrimp Plant (Justicia brandegeana) is a favorite of butterflies and hummingbirds, with its droopy red flower bracts and white flowers.

When we hear the name Shrimp Plant, most of us think of Golden
Shrimp Plant but it's a different plant.

This pretty little shrub can be kept about 3 feet tall, and it prefers part sun to part shade.
It's a fast grower, likes regular water and a spring and fall feeding - and blooms on and off year round.

Red Shrimp is considered cold hardy, fine anywhere in Florida, but in colder regions it may defoliate in winter.

It can grow a bit sprawling in shape, so give it a trim several times a year. in fact, trimming is necessary because...

This plant can be invasive. It will root if a node touches the soil, so keep it trimmed often enough to avoid this.

This is a good plant to add to your butterfly garden...and will even flower in a somewhat shady area. It makes a showy container plant as well.

---
Feed the birds with your landscaping

Birds feed on seeds, fruit and/or insects, so planting some bird-attractors in your yard makes winter easier on these creatures. Here are some plants to consider that provide winter food:

Having a water source is very important for birds. Be sure to install a birdbath in your yard, with a nearby "shelter plant" for birds to wait their turn to get a drink.

For more info, see this article.

---
---
What's new at South-Florida-Plant-Guide.com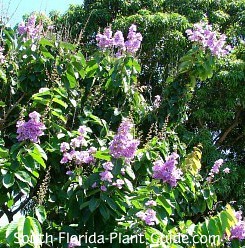 I've written a new Plant Page on Queen Crape Myrtle, a big beautiful crape myrtle tree with huge lilac-colored blooms.
This crape doesn't go bare all winter like other varieties, and makes a terrific shade tree for almost any size yard.

A few people have contacted me about the fact that I've removed the Search Box from the upper right corner of all the pages on the website. For those of you who want a search function, please click on the Sitemap. There you'll find every plant listed on the website with a link to its page.

I'm continuing to work on enlarging photos on every page to match the recent size expansion of the website. Still have hundreds of pages to go, but hope to be done soon!

---
---
My latest ebooks are here!


"Best of the Grow-zines"


All the best info and ideas from past issues of our monthly newsletter - The Grow-zine!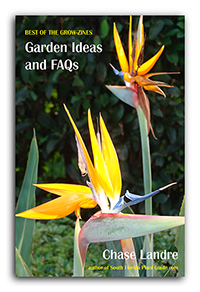 Garden Ideas & FAQs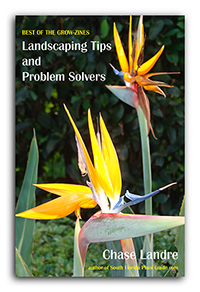 Landscaping Tips & Problem Solvers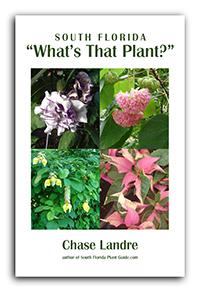 Buy both "Best Of" ebooks & get this one FREE!

---
---
Are you a Snowbird?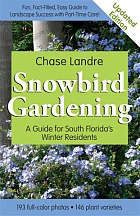 Want to know more about growing a beautiful landscape with only part-time care?
Check out the new, updated edition of my paperback book, Snowbird Gardening.

I've added more plants, more photos and up-to-date info for South Florida Snowbirds.
This new edition features 146 plant varieties - palms, shrubs, trees and flowers - with photos and information about each one.
---
Thanks for subscribing to the Grow-zine!

If you have any questions, comments or suggestions about what you'd like to see included in the Grow-zine - or the website - please let me know!
Happy New Year!

Chase Landre
---