Your Monthly Grow-zine

May 2021

Things to do in the garden this month...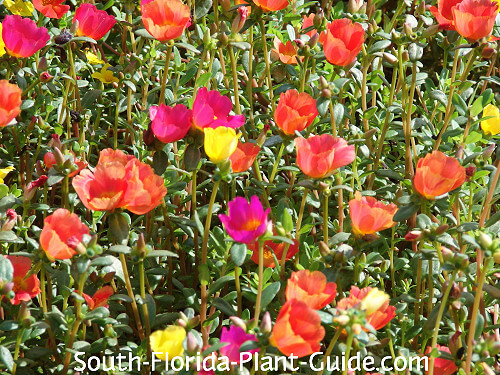 Purslane
Shop for summer annuals for the garden.  Now is the time when your local plant nursery starts stocking these colorful plants - like the Purslane pictured above. Annuals are great choice for filling in open areas while we wait for new, young plants flush out. They also work well in windowboxes and in containers to dress up the entryway.

---
If you're planning to buy a Crape Myrtle, wait until they're in bloom (usually in early June) before purchasing one. That way you can be sure the flower color is the one you have in mind.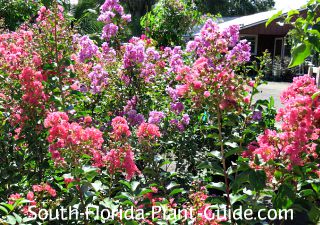 Nurseries and growers have been known to mis-mark varieties, and you might end up with a different one (and even, ultimately, a different size plant) than you wanted.
Fertilize again around the end of May if you fed your plants in mid-March. If you haven't fertilized yet at all, do it now. There may be a summer fertilizer blackout in your area, often between June 1st and September 30th. Each county is different. If you don't know the regulations where you live, call your county extension office for more info.

May is usually one of our driest months (though it can surprise us). Water once a week if it hasn't rained. If temps climb into the 90's (you never know in May) and stay pretty consistently hot, water twice a week.

Watch for pest damage. Take cuttings of the affected area, bag them in plastic and take to your local nursery for diagnosis and treatment options.

---
Grow a Desert Garden
Is your yard like a desert? Hot, sunny, sandy and dry? Take advantage of the situation by planting drought tolerant sun lovers like these:

You may want to add true desert plants such as Prickly Pear Cactus and other types of cacti.

It's best to group certain plants together, leaving others to shine on their own. Arrange plants so that there is space between each group, as it would be in a naturally-occurring landscape.

You can create walkway paths between groupings, and set off the whole thing with stone mulch.

Use landscape boulders to anchor certain planting areas...varying sizes and shapes add an interesting touch. A boulder with a flowering ground cover tucked around looks like a natural patch of wildflowers. Groundcovers include Baby Sun Rose and Ice Plant, as well as annual Purslane shown in the top picture on this page.

A whole front yard of desert garden style could be stunning. DO water your desert garden, but allow enough time for plants to dry out between waterings. And it's imperative that the area has good drainage.

For more plant ideas, see our Landscape in a Box section of Drought Hardy Landscapes.

---
What's new at South-Florida-Plant-Guide.com

I've added this picture of a Tibouchina granulosa flower to the Plant Page on this strikingly pretty tree.

Can't get enough purple in your landscape? Maybe this plant is your answer!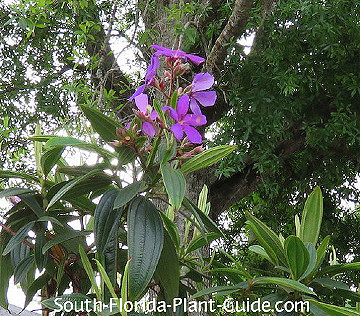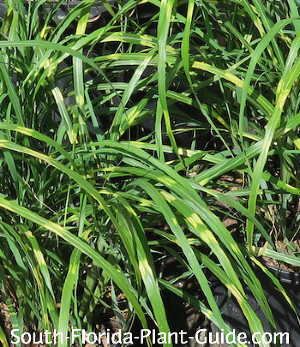 ---
Also - I've added this photo of the unique markings of Zebra Grass, an unusual ornamental grass, to the Plant Page on these lovely grasses.

I've always loved the soft touch grasses add to any landscape.

This plant grows quite large so make sure you have plenty of room for it.

---
---
My latest ebooks are here!


"Best of the Grow-zines"


All the best info and ideas from past issues of our monthly newsletter - The Grow-zine!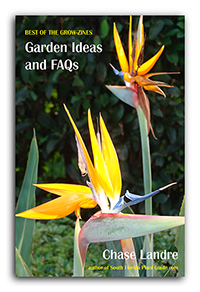 Garden Ideas & FAQs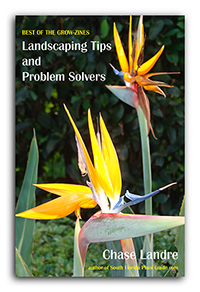 Landscaping Tips & Problem Solvers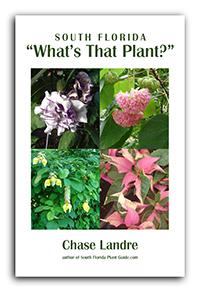 Buy both "Best Of" ebooks & get this one FREE!

---
---
Thanks for subscribing to the Grow-zine!

If you have any questions, comments or suggestions about what you'd like to see included in the Grow-zine - or the website - please let me know!
Chase Landre

---